Make a Contribution to Willows
Donations to 501(c)(3) nonprofits are tax-deductible. This means that when you make a contribution to an organization that has been designated as a 501(c)(3) by the IRS and you have not received anything in return for your gift, you are eligible for a deduction when you file your taxes.
Are you a Thrivent Member?
Consider directing your choice dollars to Willows. Apply to Lead an Action Team. 
Make the most of your time, talents and treasures.
Thrivent Choice®
Make a financial impact by making a personal donation or directing Thrivent Choice Dollars® to the causes and nonprofits you care about.
Thrivent Action Teams
Support an unmet need in your community! Apply to lead a volunteer team in a fundraiser, service activity or educational event and access tools and resources to mobilize your passion.
$25,000.00 Grant from the Greater Watertown Community Health Foundation
Willows was fortunate to receive a $25,000 Dream Up ECE Access to Care expansion grant through the Greater Watertown Community Health Foundation
The funding was used to cover some of the cost of our ramp coming out of the 2-year-old room.
We also purchased new Learning Environment equipment for the 2 new classrooms.  This included activity tables and chairs, sleep mats, storage bins for the children's belongings, and book shelves.
Classroom furniture included large classroom tables and chairs.  Classroom learning center shelves and a closet door for the Magnolia room.
To address the sensory concerns of our children, we had lights installed with dimmer switches, sun filtering shades on the windows, and we also purchased 2 sensory tables for the new classrooms, one wet and one dry.
To maintain our security, we purchased 3 new outdoor security cameras with installation.  Along with 3 monitors for in the 2 classrooms and the office.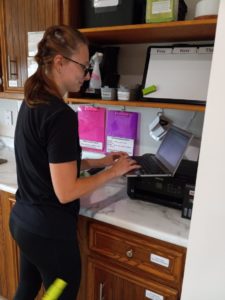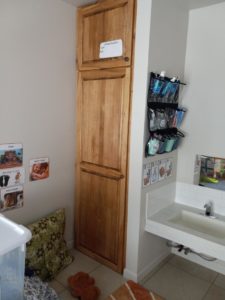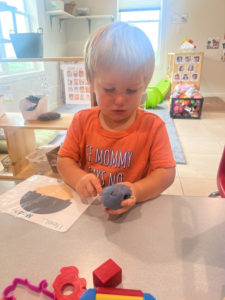 Thank You,  Greater Watertown Community Health Foundation! Your support is greatly appreciated!!
The Greater Watertown Community Healthy Foundation (GWCHF) is working to make sure the future is bright for everyone who calls our community home, especially our children.
I am pleased to be writing a letter in support of our champion partner, Willows Christian Child Care. As Every Child Thrives team members, Willows administration and staff are leaders in our initiatives to foster early relational health and prepare young learners to master life skills needed to be successful in school and in time, adulthood. We strongly support this grant application and the focus on the expansion of early care and education in Wisconsin.
As an organization whose mission is to inspire collaboration, mobilize resources and encourage innovation that measurably contributes to the wellbeing of our community, we have seen firsthand the commitment, dedication and sustainability of Willows' success in small business practices and high quality early care. We admire your initiatives to fund projects that have greatly benefited the early care and education community and encourage you to award funding to Willows to continue this necessary growth.
With the uncertainty of future funding in Wisconsin to support early care and education and the tremendous shortage of professionals choosing teaching as their career, we commend Willows Christian Child Care in their determination and promise to our community to expand and grow their business. In time, the reach to families and young children in rural Wisconsin will be outstanding. In closing, Willows would be an excellent choice as a recipient of this grant funding.
Best regards,
Jill Van Sickle, IMH-E
Early Childhood Learning Coordinator & Coach Greater Watertown Community Health Foundation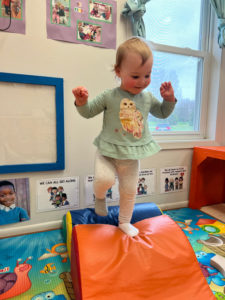 Support Willows Christian Childcare
Willows is a non-profit, non-denominational program that provides high quality, age-appropriate care for over 100 hard-working families in our area. Due to constant cuts in state funding and the rising cost of living, your tax-deductible donations will help our program remain the high quality program it is.
Contributing Is Easy!
Donations to 501(c)(3) nonprofits are tax-deductible. This means that when you make a contribution to an organization that has been designated as a 501(c)(3) by the IRS and you have not received anything in return for your gift, you are eligible for a deduction when you file your taxes.
Non-Profit 501(c)(3) FIN: 39-1758911
Questions, call Joan at (920) 625-3943 to discuss your giving options.
Matching Gifts
If you are making a donation, please check with you place of employment to see it they will match your gift with a corporate gift.  Contact your company's Human Resources Department to see if your company has a matching program.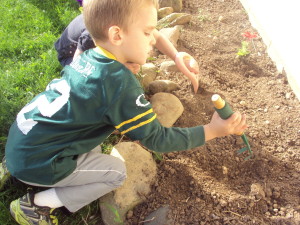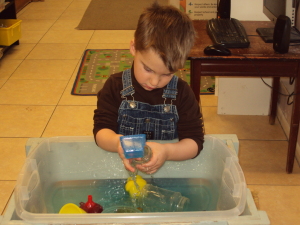 Amazon Smile & Scrip
Willows participates in AmazonSmile Foundation which will donate 0.5% of the purchase price from your eligible AmazonSmile purchases back to Willows. To set-up your Amazon Smile visit smile.amazon.com.
Willows participates in Great Lakes Scrip contact Joan Beck at (920) 625-3943 to set-up your account.
Donations, Time & Talents:
Willows accepts the following donation items:
Children's books and CDs
Children's Toys or Games
Batteries (D's, C's, AA's)
Art Supplies (Markers, Glue, Scissors, Etc.)
Writing Supplies (Paper, Poster Board, Envelopes, Etc.)
Outdoor Toys (Sport Equipment, Trucks, Pails/Shovels Etc.)
Gift Cards from local businesses
Dramatic Play Items (Dress up Clothes, Kitchen items, Etc.)
Sensory Table Items (for pouring, scooping, digging, Etc.)
Personal Care Items (Tissues, Toilet Paper and Paper Towels)
Healthy Food
Printer Ink for Photo Copier
Dining Utensils (Supper Plates, Small Bowls and Cups, Etc.)
If you are willing to donate your time or expertise, we always need help with the following:
Painting the Classrooms
Improving the Outdoor landscape
Maintaining the Outdoor Play Areas
Building Shelving and Climbing Units
Share their Personal Interest
Parent Testimonial
"Outstanding place for children to both learn and to receive wonderful childcare! Highly recommend!" ~ Brian K.
Willows Exceptional Quality
NAC Accredited with a 5-Star YoungStar Quality Rating
Teachers have Bachelor/Associate Degrees and receive 30 hours annually of on-going Education/Training.
Quarterly Parent Board Meetings Facilitate Communications and Foster Positive Relationships.
Non-Profit 501(c)(3) FIN: 39-1758911
Willows Exceptional Care
Quality Child Care is our Career
Meals and Snacks are prepared on site and meet standards in the USDA Food Program
Teachers have 100+ years of Experience in Child Care
Curriculum is Developmentally Appropriate
Kindergarten Readiness Skills are Stressed
Contact Us
For more Information concerning Enrollment or Prices, please contact us at:
1993WillowsChristianCCC@gmail.com
Hours of Operation: 6:00am - 5:30pm
Monday - Friday
Ages Served: 6 weeks - 13 years