Infant & Toddler Care

Willows Christian Child Care Center provides care for children from 6 weeks to 24 months.
As caregivers, we are committed to providing the components of best practices by: addressing all developmental domains, social/emotional, language, cognitive, physical growth and motor development.
Completing bi-yearly formal assessments as well as daily observation which are used in developing curriculum tailored to each child's needs. Respecting Infant's natural rhythm in developing feeding and sleeping schedules by being sensitive and responsive to each child's needs. Providing toddlers with a structured yet flexible daily schedule.
Providing a safe and nurturing environment which fosters comfort and trust with both the child and the family. Providing activities that are language rich and multi-sensory as well as teaching basic sign language to our non-verbal children. Providing both small and large muscle activities, creative messy opportunities, quiet individual time, and noisy indoor/outdoor experiences. Modeling positive social behaviors; sharing, empathy, patience, compassion as well as respect and tolerance of each other.
Encouraging self-help skills as developmentally appropriate; independent eating, self-dressing, cleaning up and helping each other. We believe play and active exploration of the environment is the primary vehicle for facilitating learning in infants and toddlers.
Our Red Bud Room (Infants) provides care for children 6 weeks to 12 months.
Our Birch Room (Toddlers) provides care for children 12 months (1 year) to 24 months (2 years).
What's Provided
"Parent's Choice" milk based iron fortified formula
Iron fortified infant rice and oatmeal cereal
Infant vegetables and fruit when parents indicate
Whole milk for our toddlers (over 1 year of age)
Table food when parents indicate
Diaper wipes
Sippy cups
Infant cribs and toddler sleep mats
Parents Responsibility
All registration forms filled out, returned and updated as needed
Diapers
Extra clothes to be kept at Willow's
Blanket
2 bottles to be kept at Willow's
Any other specific items your child needs
Tooth brush and tooth paste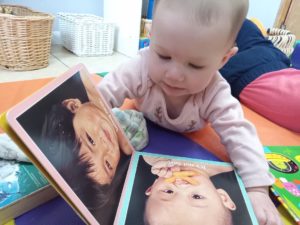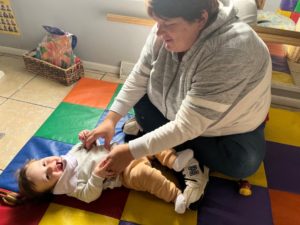 Interactions Between Teachers & Children Standards
Association for Early Learning Leaders – to see the full list of Interactions between Teachers & Children Standards, CLICK HERE.
E1. Children's development of trust and emotional security is promoted with consistent, responsive, and nurturing teachers.
E3. Cooperative and positive social behaviors are promoted through opportunities for learning reciprocity, empathy and social skills.
E5. Age appropriate self-help skills are encouraged to promote personal responsibility and autonomy.
Willows Exceptional Quality
NAC Accredited with a 5-Star YoungStar Quality Rating
Teachers have Bachelor/Associate Degrees and receive 30 hours annually of on-going Education/Training.
Quarterly Parent Board Meetings Facilitate Communications and Foster Positive Relationships.
Non-Profit 501(c)(3) FIN: 39-1758911
Willows Exceptional Care
Quality Child Care is our Career
Meals and Snacks are prepared on site and meet standards in the USDA Food Program
Teachers have 100+ years of Experience in Child Care
Curriculum is Developmentally Appropriate
Kindergarten Readiness Skills are Stressed
Contact Us
For more Information concerning Enrollment or Prices, please contact us at:
1993WillowsChristianCCC@gmail.com
Hours of Operation: 6:00am - 5:30pm
Monday - Friday
Ages Served: 6 weeks - 13 years