Outdoor Play Areas
Willows outdoor areas are developed to provide a high quality early childhood environment that will meet young children's developmental needs while initiating a life-long appreciation of the natural world. Willows believes children need outdoor time every day the weather is appropriate. Our goal is to provide children with an environment that encourages discovery and experimentation.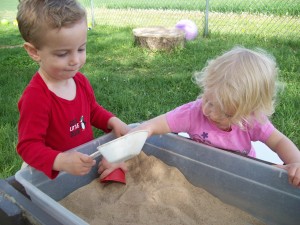 Outdoor Play
Willows has three traditional fenced-in play areas; the Infant play area, the Toddler play area and the Preschool play area. All areas have age appropriate climbing units with slides as well as an assortment of toys to enhance children's outdoor play. We use sand as our shock absorbent material under the climbing units; this also provides plenty of sand play. In summer we enrich the sand area by adding water.
Winter Play
Willows is fortunate to be located on 2 acres of land. In the winter Mother Nature provides snow that is perfect for sledding, snowman building and general enjoyment. It is Willows policy to include outdoor play in all appropriate weather.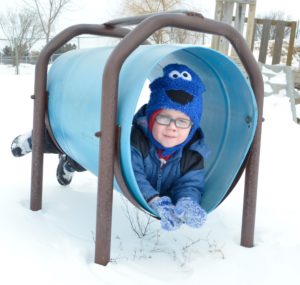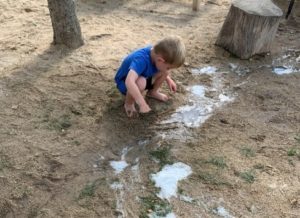 Nature-Based Play
Willows also has a nature based play area outside the fenced areas. This area includes logs for walking on, natural material for building with, open space for playing large motor games and sand. All the activities that happen here are child directed.
Nature Enrichment
We are fortunate to have the Horicon Marsh in our neighborhood. This allows us to have a naturalist visit the center to discuss the local marsh and it's eco-system to the children. We also take several field trips to the marsh for special learning experiences.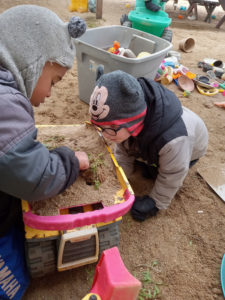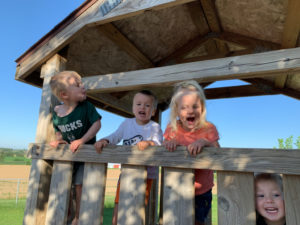 Seasonal Activities
Spring starts our Vegetable Garden
June we observe and fully participate in the "International Mud Day"
Summer water play includes bathing suits and sprinklers
Winter includes sledding and snow structure building
Bird Feeders provide year round bird watching
Families, Children & Outdoors, Exploration & Travel Resource Guide:
Willows Exceptional Quality
NAC Accredited with a 5-Star YoungStar Quality Rating
Teachers have Bachelor/Associate Degrees and receive 30 hours annually of on-going Education/Training.
Quarterly Parent Board Meetings Facilitate Communications and Foster Positive Relationships.
Non-Profit 501(c)(3) FIN: 39-1758911
Willows Exceptional Care
Quality Child Care is our Career
Meals and Snacks are prepared on site and meet standards in the USDA Food Program
Teachers have 100+ years of Experience in Child Care
Curriculum is Developmentally Appropriate
Kindergarten Readiness Skills are Stressed
Contact Us
For more Information concerning Enrollment or Prices, please contact us at:
1993WillowsChristianCCC@gmail.com
Hours of Operation: 6:00am - 5:30pm
Monday - Friday
Ages Served: 6 weeks - 13 years