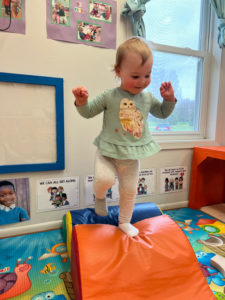 Our Services
Willows is open 12 months of the year,
Monday thru Friday,
from 5:00am to 5:30pm.
Willows accepts children from 6 weeks through 12 years of age.
Willows accepts WI Shares Funding.
Willows provides wrap-around care for 4-K students.
Willows Christian Child Care Center provides before and after school care with busing to and from Willows provided by:
HoNoR Elementary Public School in Neosho
Van Brunt School in Horicon
John Hustis and Bethany Lutheran in Hustisford
Mayville School District
Outstanding Care
Willows Christian Child Care Center has been Nationally Accredited since 1998, through both NAEYC (National Association for the Education of Young Children and
NAC (National Accredited Commission).
Willows Christian Child Care Center is a 5-Star Wisconsin YoungStar Quality Rated Program since 2011.
Being a Christian Child Care Center allows us to say prayers before meals, and also to read and talk about Bible stories.
Meals and snacks are homemade on-site in compliance with USDA (U.S. Department of Agriculture) guidelines.
Teachers have Bachelor/Associate Degrees and 30 hours of continuing education annually.
Teachers have 100+ years of experience in childcare.
Curriculum is based on Developmentally Appropriate Practices.
Developmentally Appropriate Learning Environments
Each classroom provides open ended learning environments, opportunities, and experiences. The learning areas inside and outside are designed by our teachers to meet the individual needs, interests, and skill levels of each group of children.  All our lesson plans are written with principles of child development as well as with understanding that learning occurs throughout all portions of the daily routines.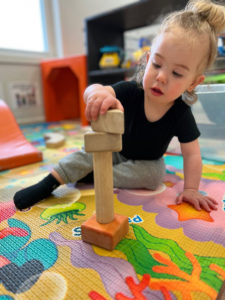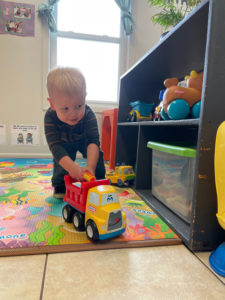 Partnership is Key to Success
Teachers work as partners with families, sharing observations of each child's growth and developmental milestones and setting goals together. Individualized planning allows for learning play experiences that engage children through their interest, while incorporating the developmental learning skills needed and the introduction of new skills and concepts.  Goals are set through milestones for each child along with a group goal to work on each month.
Assessing Growth & Development
We support healthy development with ASQ-3 and ASQ-SE3 screening tools.  Evidence shows that the earlier development is assessed- the greater the chance a child has to reach his or her potential.  ASQ-3 and ASQ-SE3 relies on parents as the experts of their children, is easy to use, family-friendly and creates the snapshot needed to catch delays and celebrate milestones. Along with the parents filling out the screening tool, the teachers here at Willows do also. The screening tools get compared and this is one of the ways the teachers plan their lesson plans to strengthen the children skills.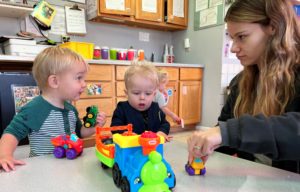 Willow Christian Child Care – Pyramid Model Framework 
You can connect with your child's Teaching Team through the BrightWheel App, email: wccc.2020pm.asq@gmail.com, or call us to set up a meeting.  
The pyramid model is a developmentally appropriate and evidence-based framework for supporting the social emotional development of infants, toddlers, and preschoolers.
Willows teachers are trained in the pyramid model framework, are continually observed by our internal coach, and set goals to improve their teaching in social emotional development.
Check out our Pyramid model resource library in our stairwell, -helpful handouts, books and laminated stories and resources. Click on the links below to access Pyrmid Model Resouces
Here is what you will see in the learning environments here at Willows:
Teachers talking to the children at their level about things that they are interested in.  During learning activities adults are nearby to support them in their learning. This is one of the ways we create a positive relationship with them.
Teachers give frequent positive descriptive feedback that tells children how well they are doing and use describing words to tell children how they are meeting our expectations and rules.
There is a classroom picture schedule in all classrooms, and teachers use it to start a conversation about the events of the day. This also helps the children know what is going to be happening throughout their day and what to expect.
Willows expectations are posted on the walls, around the center.  The teachers use opportunities throughout the day, to teach and model these expectations.
Children then know what is expected of them, evidence shows if children know what is expected less unwanted behavior happens.
We expect everyone who enters our building to follow our center expectations and rules.
Teachers and children use feeling words to talk about their own and other people's feelings.  We also teach social skills and emotional competencies such as recognizing feelings in self and others, coping with strong feelings, and getting along with others.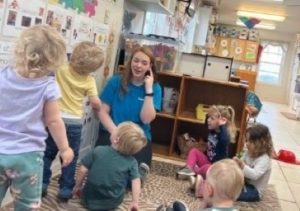 Teachers model and teach lessons about friendship, feelings, and problem solving.
We have three center mascots that help in teaching our social emotional skills!
Our Kind Cardinal

Our Responsible Robin

Our Respectful Eagle
Parents are needed to help problem solve when there is a concern about behaviors or learning. We want to form supportive relationships with teachers, children, and families. If you have any questions or concerns, please contact us!  You as parents, are always welcome in our classrooms!
Click on the Link below for more Resources you can use at home!
Willows Exceptional Quality
NAC Accredited with a 5-Star YoungStar Quality Rating
Teachers have Bachelor/Associate Degrees and receive 30 hours annually of on-going Education/Training.
Quarterly Parent Board Meetings Facilitate Communications and Foster Positive Relationships.
Non-Profit 501(c)(3) FIN: 39-1758911
Willows Exceptional Care
Quality Child Care is our Career
Meals and Snacks are prepared on site and meet standards in the USDA Food Program
Teachers have 100+ years of Experience in Child Care
Curriculum is Developmentally Appropriate
Kindergarten Readiness Skills are Stressed
Contact Us
For more Information concerning Enrollment or Prices, please contact us at:
1993WillowsChristianCCC@gmail.com
Hours of Operation: 6:00am - 5:30pm
Monday - Friday
Ages Served: 6 weeks - 13 years