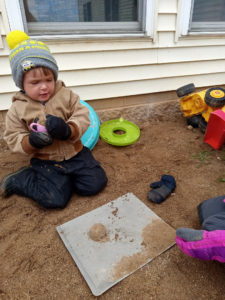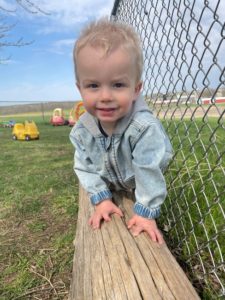 Preschool Care

Willows Christian Child Care Center provides care for children from 2 to 4 years old.
Through play children learn vital problem-solving skills, they gain a sense of accomplishment, and they are introduced to the joy of exploration. By providing young children with sensory rich play, filled with colors, delightful sounds, surprises, textures, and enticing scents, we are opening the door to a world of discovery and knowledge.
As caregivers we are committed to making these years an amazing time of discovery by:
Fostering a trusting, comfortable, safe environment with the child and their family.
Providing small and large group activities that encourage, social awareness, literacy, math skills as well as opportunities for self-directed center based creative exploration.
Completing bi-yearly formal assessments as well as daily observation which are used in developing curriculum tailored to each child's needs.
Assisting our parents in "potty training" their child.
Focusing on school readiness skill.
Our Maple Room provides care for children 2 to 3 years old.
Our White Oak Room provides care for children 3 years and up.
What's Provided
Breakfast, lunch and afternoon snack (allergies are respected)
Classroom supplies
Diaper wipes
Preschool sleep mats
Parents Responsibility
All registration forms filled out, returned and updated as needed
Change of clothes
Lightweight blankets for napping
Tooth brush and tooth paste
Diapers or pull-ups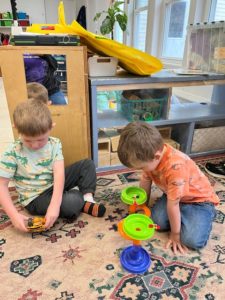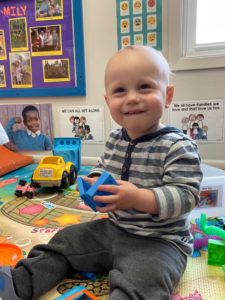 Curriculum Standards
Association for Early Learning Leaders – to see the full list of Curriculum Standards, CLICK HERE.
D2. Written observations are made on each child's actions, abilities, and knowledge as the child engages in the classroom and in routine outdoor settings.
D5. Unplanned teaching opportunities are recognized and used by teachers to extend children's learning.
D8. The arrangement of the classroom encourages children to become engaged and promotes child-centered learning experiences.
D16. Creativity is promoted through daily opportunities for self-expression, symbolic representation, and development of aesthetic sensibility.
D19. Healthy habits are encouraged to promote good physical health and development.
Willows Exceptional Quality
NAC Accredited with a 5-Star YoungStar Quality Rating
Teachers have Bachelor/Associate Degrees and receive 30 hours annually of on-going Education/Training.
Quarterly Parent Board Meetings Facilitate Communications and Foster Positive Relationships.
Non-Profit 501(c)(3) FIN: 39-1758911
Willows Exceptional Care
Quality Child Care is our Career
Meals and Snacks are prepared on site and meet standards in the USDA Food Program
Teachers have 100+ years of Experience in Child Care
Curriculum is Developmentally Appropriate
Kindergarten Readiness Skills are Stressed
Contact Us
For more Information concerning Enrollment or Prices, please contact us at:
1993WillowsChristianCCC@gmail.com
Hours of Operation: 6:00am - 5:30pm
Monday - Friday
Ages Served: 6 weeks - 13 years