Make a Contribution to Willows
Donations to 501(c)(3) nonprofits are tax-deductible. This means that when you make a contribution to an organization that has been designated as a 501(c)(3) by the IRS and you have not received anything in return for your gift, you are eligible for a deduction when you file your taxes.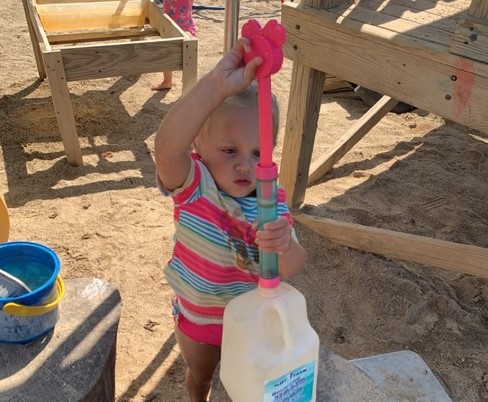 Willows Childcare Programs

Your Child's development is one of our top priorities. We provide theme based learning centers that are developmentally appropriate, individualized, hands-on learning experiences. We base our curriculum on the WMELS (Wisconsin Model Early Learning Standards) and NAC accreditation criteria.
A Learning Center is a place where every child is actively involved in learning, where she/he learns in a natural and enjoyable way through his/her own experience. It is a place where a child works with concepts and ideas concretely, by handling familiar objects and manipulating them. A Learning Center is a place where children are free to make mistakes and to learn directly from these mistakes; where errors are used as clues for the teachers to enrich the curriculum to meet the individual child needs. A Learning Center is a place where a child needs to trust his/her own judgments and thoughts, where she/he is free to try things as an expression of creativity and individuality.
Our Developmentally Appropriate Activities Encourage:
Fine & gross motor strength
Language & literacy
Mathematical thinking & problem solving
Creative expression through art & music
Social & emotional growth
Sensory/hands-on learning
Individualized Learning Opportunities:
Caring and supportive staff
Positive first academic experience
Unique weekly themes
Engaging activities
Safe environment
Individualized learning plans
Willows Exceptional Quality
NAC Accredited with a 5-Star YoungStar Quality Rating
Teachers have Bachelor/Associate Degrees and receive 30 hours annually of on-going Education/Training.
Quarterly Parent Board Meetings Facilitate Communications and Foster Positive Relationships.
Non-Profit 501(c)(3) FIN: 39-1758911
Willows Exceptional Care
Quality Child Care is our Career
Meals and Snacks are prepared on site and meet standards in the USDA Food Program
Teachers have 100+ years of Experience in Child Care
Curriculum is Developmentally Appropriate
Kindergarten Readiness Skills are Stressed
Contact Us
For more Information concerning Enrollment or Prices, please
call us (920) 625-3943
or email jbeck@nconnect.net
 Hours of Operation: 5:00am - 5:30pm
Monday - Friday
Ages Served: 6 weeks - 13 years